- paper notes : 453


- since : 19/11/2017




- getaway car.
address:
contact book:
availability: (4/10) - fr/eng on demand

Sujet: wyatt fairchild ▪️ 01273-298932 Mer 22 Nov - 0:44

---

Pseudo

message envoyé ici. message envoyé ici. message envoyé ici.

message reçu là. message reçu là. message reçu là.

Spoiler:

_________________

MAKE HER FALL IN LOVE WITH A STRANGER ◇

Another good girl that I'll probably destroy, her life was stable until she met me. Sheltered and safe so she never gets free but she loves trouble she's drawn to the danger. Never goes crazy, I bet I can change her, I can make her fall in love with a stranger.

endlesslove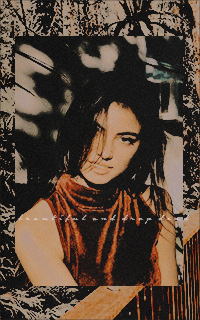 - paper notes : 823


- since : 19/11/2017




- getaway car.
address: #027, west side w/ wyatt.
contact book:
availability: sacha, yasin, joan, liv, fairchild tc, tallulah, karaoke night (0/7)

Sujet: Re: wyatt fairchild ▪️ 01273-298932 Mer 22 Nov - 1:04

---

baby b

y'a ta mère qui te cherche partout, tu devais passer récupérer ton linge propre et tu réponds pas au tel. dépêche de la rappeler avant que ça soit moi qui vienne te chercher et que je te trouve.

merde, j'ai zappé. je passerais demain, je l'appellerais demain. t'inquiète.

_________________

i don't smoke weed to escape reality, i smoke weed to enjoy reality even more.
- paper notes : 207


- since : 22/12/2017




- getaway car.
address:
contact book:
availability: teddy, liv/wyatt, cole.

Sujet: Re: wyatt fairchild ▪️ 01273-298932 Lun 5 Fév - 19:48

---

Emma

Salut poupette, désolé de pas t'avoir rappeler. Je peux passer demain à ton bureau ? Ça fait longtemps que j'ai pas vu ta grosse tête.

Je ne t'en veux pas. Passe quand tu veux. Enfin plutôt durant la pause déjeuner, ça te va ? Ou tu es pris ? Je t'avoue que j'ai pas mal de rendez-vous demain.

Contenu sponsorisé


Sujet: Re: wyatt fairchild ▪️ 01273-298932

---